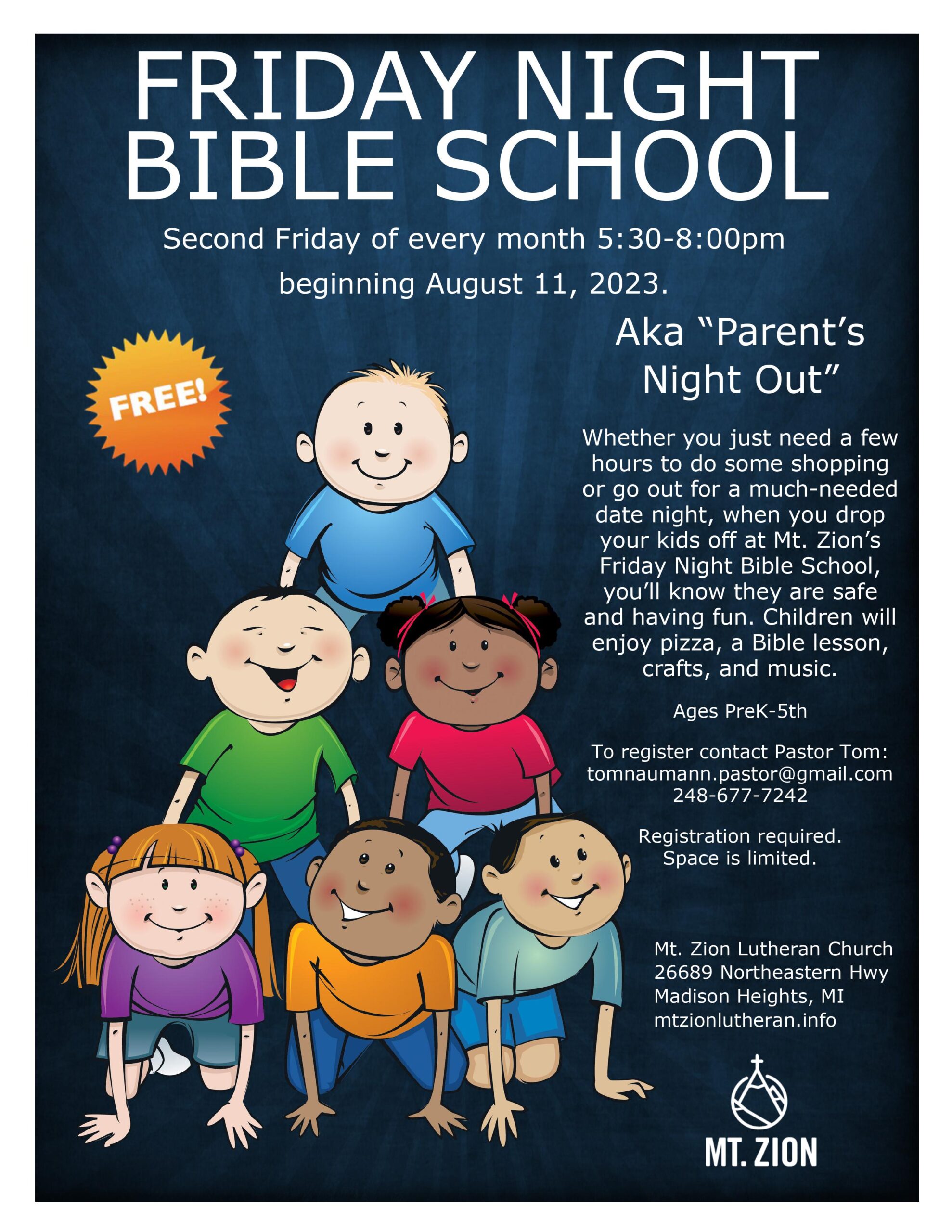 Download the Friday Night Bible School flyer HERE.
Come Worship with Us
Please join us and hear what God's Word has to say to you! We're a small church with friendly people who have learned to trust the Bible as the inerrant Word of a gracious God. We teach the truths of Holy Scriptures: sin and repentance, forgiveness and eternal life through our Savior Jesus Christ. Come and grow with us in the Word! Contact us for more information.
Affiliation
Mt. Zion Lutheran is affiliated with the Church of the Lutheran Confession (CLC). For a fuller explanation of our beliefs and teachings, see this Statement of Faith and Purpose.
Service Times
Regular Worship Services
Sunday Mornings at 10 AM EST
Adult Bible Study and Sunday School (Preschool – Kindergarten)
Sunday Mornings at 9 AM EST (September – May)
College Bible Study at the University of Michigan – Ann Arbor
Friday Afternoons at 2 PM EST on campus in the Shapiro Library (contact Pastor for details)
Special Services
In addition to regularly scheduled Sunday services, we hold special services throughout the year such as Easter, Lent, Advent, and more. Please see our church calendar or our Facebook page for details about special services.
Service Locations
All Sunday morning services are held at our primary church location:
Mt. Zion Lutheran Church
26689 Northeastern Hwy
Madison Height, MI 48071
We also conduct monthly Sunday afternoon services in Cleveland, Ohio. Please contact Pastor Tom Naumann for details about these special services.
SUNDAY SCHEDULE
Bible Class and Sunday School at 9:00am (Recessed in Summer)
Divine Worship Service at 10:00am
WELCOME, ONE AND ALL!
Can't make it to Mt. Zion this week? We live stream all of our services!

Miss a sermon? We archive all of are past bulletins and livestreams!