Register for Vacation Bible School 2021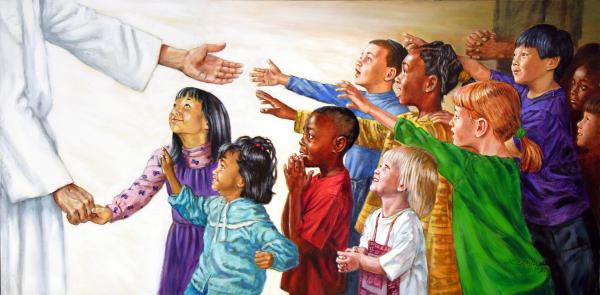 The pandemic forced our church (and many others) to cancel VBS in 2020. But this summer we are happy to announce that we are once again hosting our FREE Vacation Bible School on July 12-14 from 9:00-11:30am, for students 3 years old thru 5th grade! Our theme is "CHILDREN OF THE HEAVENLY FATHER" and our teachers and helpers are already making plans to teach Bible stories, construct craft projects, and sing worship music. We would love for your child(ren) to join us! Simply fill out the Google Form below to register.
Come Worship with Us
Please join us and hear what God's Word has to say to you! We're a small church with friendly people who have learned to trust the Bible as the inerrant Word of a gracious God. We teach the truths of Holy Scriptures: sin and repentance, forgiveness and eternal life through our Savior Jesus Christ. Come and grow with us in the Word!
Affiliation
Mt. Zion Lutheran is affiliated with the Church of the Lutheran Confession (CLC). For a fuller explanation of our beliefs and teachings, see this Statement of Faith and Purpose.
Service Times
Regular Worship Services
Sunday Mornings at 10 AM EST
Adult Bible Study and Sunday School
Sunday Mornings at 9 AM EST
Special Services
In addition to regularly scheduled Sunday services, we hold special services throughout the year such as Easter, Lent, Advent, and more. Please see our church calendar or our Facebook page for details about special services.
Service Locations
All Sunday morning services are held at our primary church location:
Mt. Zion Lutheran Church
26689 Northeastern Hwy
Madison Height, MI 48071
We also conduct Sunday afternoon services at locations in Toledo and Cleveland, Ohio throughout the year. Please contact Pastor Tom Naumann for details about these special services.
WE ARE OPEN!
Mt. Zion is open for in-person Worship at 10:00am.
On Thursday, May 20, the MDHHS' orders requiring face coverings were lifted. Mt. Zion's Board of Elders have decided that Worship and Bible Class will now be mask-optional and social distancing will NOT be required. We advise our members to be aware of CDC information on the subject of vaccinations and masks, to make their own health care decisions, and to be sensitive to the concerns of others. Philippians 2:4 Let each of you look not only to his own interests, but also to the interests of others.
A live stream of the 10:00am service will be available by clicking the "Watch Live Stream" button below.